Client: Ventura Country Credit Union
Architect: Behr Browers
Location: Simi Valley, CA

Project Overview: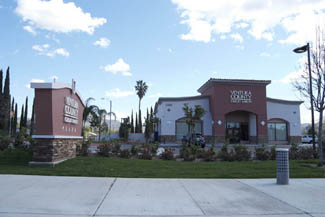 In December of 2008, ForSight Creations completed an interior and exterior design/build signage project for the Simi Valley branch of the Ventura Country Credit Union. The scope of work included a large illuminated monument sign as well as an illuminated sign above the main entrance that integrated the client's "sunburst" logo behind halo channel letters.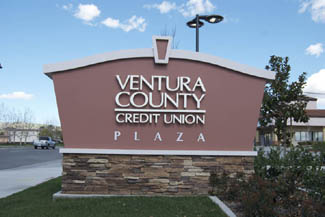 The monument sign included a stone veneer base and was built specifically to match the building's style, texture, color, and feel. The words "Ventura County Credit Union" were made from "halo" illuminated channel letters which utilized LED technology, while the word "Plaza" was made of "push-through" acrylic letters and was illuminated by standard fluorescent lighting from within the sign cabinet itself.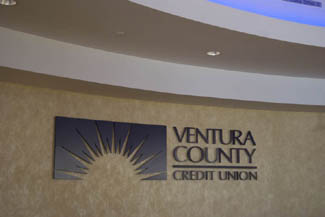 ForSight also produced a variety of "float mounted" interior signs made from 3/8" painted acrylic to identify key areas within the bank, as well as code and ADA signs, address numbers, vinyl work and an exterior dedication plaque. In addition, the Ventura County Credit Union corporate logo, which was made from ½" painted acrylic, was installed on a concave wall behind the main counter and serves as a focal point and brand builder for the bank.


Ventura County Credit Union has 5 locations within Ventura County and can be found online at www.vccuonline.net.
Click here to go to the Sign Gallery and see all images for the Ventura County Credit Union project.